The Carlinville Area Hospital is a 25-bed care facility that supplies a broad spectrum of inpatient, outpatient, and emergency assistance.
Contact Phone – (217) 854-3141

Blackburn College is one of 7 work colleges in the United States and the only one with a student-managed work program.
Tree City is a program to sustain and expand its tree cover nationally. It even provides a path to observe their work, demonstrating to the public, guests, and the nation that they are dedicated to the task of environmental protection and recovery.
Carlinville Tree City Facebook page –https://www.facebook.com/groups/452737944857367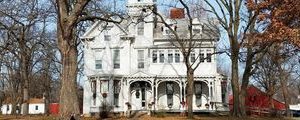 The Spring Festival
Each Memorial day, countless visitors are visiting the Anderson Mansion, located on the edge of Carlinville, to mark the beginning of spring. Hosted by the Macoupin County Historical Society, the festival is filled with arts and crafts, along with antique machinery and tours available of the historic Anderson Mansion.
The Fall Festival
In mid-September, the Macoupin County Historical Society again offers a festival at the Anderson Mansion. Like the Spring Festival, the Mansion grounds are filled with vendors and live music. Arts and Crafts, antique machinery, and homemade food are only a few of the things the festival has to offer!
Learn more about these events and others at the Macoupin County Historical Society
Carlinville Lakes

Carlinville Lake #1 offers seasonal camping, and weekend camping including tents and campers, a swimming area, and a picnic area.
To learn more about the Carlinville Lakes contact caretaker at: 217-854-8931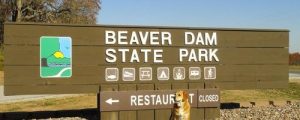 Beaver Dam State Park

Located in Macoupin County 7 miles southwest of Carlinville and situated in an oak/hickory woodland, Beaver Dam State Park offers a variety of recreational opportunities on its 750 acres. Fishing, picnicking, hiking, and tent, and trailer camping are among the most popular activities.


Carlinville Community School District #1 is accredited by AdvancED, the newly unified organization of the North Central Association Commission on Accreditation and School Improvement (NCA CASI), Southern Association of Colleges and Schools Council on Accreditation and School Improvement (SACS CASI), and National Study of School Evaluation (NSSE). AdvancED is dedicated to advancing excellence in education through accreditation, research, and professional services.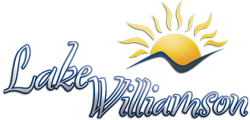 Lake Williamson is located 2 miles Southwest of Carlinville and is a popular camp destination in the summer months.


It is the mission of Bee City Carlinville to promote and foster societal participation via activities and events that celebrate, enlighten, and orchestrate a local effort to create the foundations for and improve upon nurturing habitats that supply nesting, food, and overwintering locations that support and maintain all pollinators.


The Carlinville Fire Protection District is the biggest fire department in the Macoupin County area. It covers an area of more than180 square miles, supplying assistance of Fire Rescue, Prevention, suppression, EMS, and Education, to the town and the surrounding areas.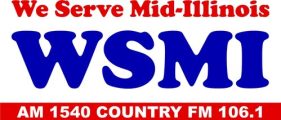 WSMI is a local radio broadcaster serving middle Illinois news and entertainment.


Our county is well-known for Route 66, Mother Jones, and the Million Dollar Courthouse,' said Duncan. 'But all around the county, we have so many historic landmarks, places of interest, as well as hidden treasures. Whether someone lives here now, is thinking of moving in, or just visiting, every community in Macoupin has something to offer and to be proud of for our rich and storied history.


The Macoupin County Enquirer is a local newspaper serving the people of Macoupin county the news since 1852.