Available Commercial Properties
With a beautiful and historic downtown area located on Route 66 and incentives established through TIF Districts and a local Enterprise Zone, Carlinville is an ideal location to locate a business.

For more information on these properties, you can email Economic Development Administrator Brian Zilm at [email protected] or click on the "contact realtor" button below the images to be taken directly to the web listing for the property.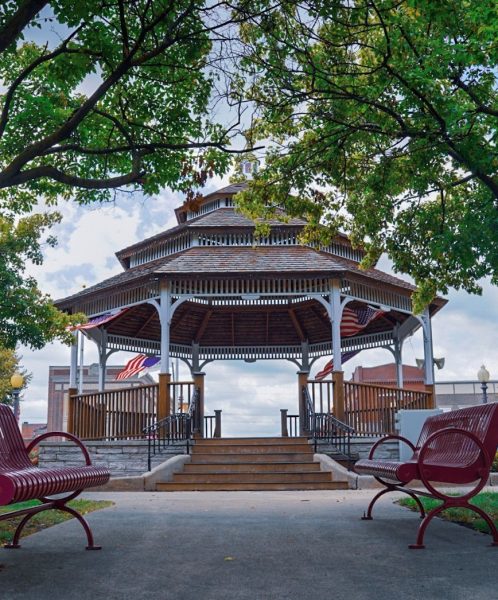 126 East Main Street
Commercial location offers office space plus an upstairs 2 bedroom apartment. Refrigerator and electric range stay. Each level has approximately 850 sq. ft. Furnace and central air upstairs are approximately one year old. Downstairs furnace and air approximately 20 years old. Replacement windows are approximately 7 years old.
201 McCausland Street
Here is a prime example of an investment opportunity. This 13,000 + square foot facility provides more than ample room for numerous businesses, offices, medical locations, or restaurant availability, among other possibilities. Located at the west end of Carlinville, across from the high school.A major portion of the main level has, until recently, been the location of a pizza parlor, with the south end having had a dental office. The 2nd floor has approximately 21 individual offices, 4 handicapped accessible bathrooms, an elevator access as well access by interior and exterior stairs. The front parking area has 10 spaces, and the rear parking will hold 20 +/- vehicles.This is a relatively high profile area, it's location in proximity to a pharmacy, dental office, and just north of Carlinville High School.
113 South Plum Street
Updated office building with a newer membrane roof, tuckpointing, and interior updates. 3100 SF Office space on the first floor with 2 restrooms and kitchen/break area. The upper level has 900 SF of Office space w/break area. 1 first floor office space is rented now at $450.00 per month. Call today and check this out!